Boxes For Flowers
Custom Flower Packaging Boxes at market competitive prices. Custom packaging boxes have the vision to have their services different from others in such a way, our products must have a separate identity while presenting in a pool of other boxes. In this regard, we are continuously striving for new and updated technology, and relying on modern manufacturing facilities.
Custom Printed Flower packing boxes
Flowers are the most beautiful product linked with feelings, love, care, and sympathy with others. They are being gifted in special flower gift boxes to others at special events such as weddings, birthdays, and anniversaries. The use of flowers on special occasions creates a need to present them in extraordinary ways. The older presentation methods have been replaced with modern techniques; new methods are now getting more in use, like round flower boxes. Custom packaging boxes are making these boxes on demand by the customer. Special techniques are now being materialized to have a more stylish way of packing flowers. These flower boxes for sale can be made open from the top or closed by putting a lid on them. There is so much to offer to customers, as Custom packaging boxes make them in many different ways, providing multiple options to its customers.
Turning ideas into reality
Custom packaging boxes are committed to delivering high-end solutions to their customers. It is not just providing ready-made designs of flower holders; We can make boxes for flowers in whatever shape the customer. Our Rose boxes is a delicacy of custom-designed flower presenting packages to enrich the client experience. There is a facility of making changes in already available solutions, or even more, we are taking input from clients and transform the ideas into reality. Much additional work is needed to evaluate the design's stability, especially with a heart shape or window boxes, but we provide these features without any additional custom logo costs. There is no limit on the minimum number of orders; one can have flower boxes in as large numbers. There is a special package on custom flower boxes wholesale, but custom packaging boxes have to market competitive rates for an individual number of delivery boxes. Custom packaging boxes have the vision to have their services different from others in such a way that our products have a separate identity while presenting in a pool of other luxury flower boxes. In this regard, we are continuously striving for new and updated technology and relying on modern manufacturing facilities.
Custom packaging boxes are also delivering eco-friendly design consultancy services for those customers who don't have much knowledge about packaging. It is not just restricted to designs only; many other technical terms need to be understood by clients. That is why we have around-the-clock customer service representatives available, providing all the necessary details and other clients' updates. We are also trying to be really on time; even for wholesale orders, we have a record of delivering on set deadlines.
The Custom Packaging Boxes believes in customer satisfaction and on-time shipment. We hold an efficient production team to ensure that all orders must be shipped timely without flaws. We offer a 24/7 live chat facility where our Call Sales Representatives entertain your queries and concerns regarding custom labels.
Specification
Sizes: Available in all custom sizes
Stocks: 14pt, 16pt, 18pt & 24pt White SBS C1S C2S
Finishing options: Glossy, Matte, Aqueous Coating, Spot UV Coating
Add on choices: Die cut window, gold foiling/silver foiling, raised ink, embossing
Packaging: Assembled and shipped flat
Structure: Easy to assemble boxes
Details for Free Custom Quote
1. Contact Information
Enter your Personal information for contact
2. Pick a Product
Choose between multiple materials for packaging
3. Upload Your Artwork
Share your design and we will help you with the rest
4. Checkout
Review your information & send custom quotation
5. Mockup & Sample
We'll share a mock-up to review before going into production
6. Products are Coming
We'll send you shipping information to track your order
Create fully customized cardboard packaging boxes
We offer 100+ customization options to give you the best packaging style to promote your Brand with creative designs, and give an everlasting impression to your clients.
Paperboard Packaging Boxes
Paperboard or folding cartons are the best material for most product packaging in industry
Corrugated Packaging Boxes
The Custom Corrugated boxes are the most robust and flexible for shipping products
Cardboard Packaging Boxes
Cardboard boxes come in useful in numerous ways and perfect for transporting fragile items.
Kraft Packaging Boxes
Kraft is the most Eco-Friendly product that is 100% recyclable with fully customized options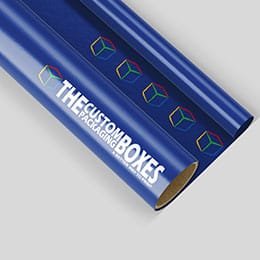 Glossy
Glossy finishing is the final step in printing adding Shine, resistance and longer life time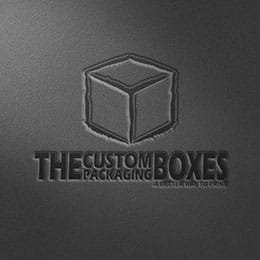 Matte
Matte is a thin layer of ink coating which gives a very smooth and professional look to your product
Aqueous Coating
Aqueous coating is a water based coating that protects and gives a shine to the packaging
Spot UV Coating
Spot UV is a liquid coating that gives extra high gloss shine to your specific printed area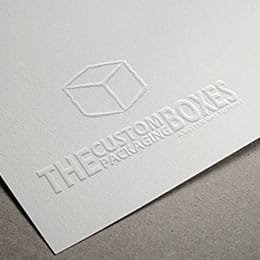 Embossing
Embossing gives your image or logo an extra rise making your Brand more prominent
Gold Foiling
Gold foiling is a special layer of foil on top of your packaging that gives a luxury look to your product
Raised Ink
Raised ink is a very creative technique that gives a raised feeling with a shiny finishing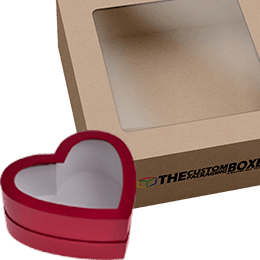 Die Cut Window
Die cut window designs give a whole new perspective to your packaging with exciting styles
Get Custom Quote Say Hello!
The Custom Packaging Boxes, have all the focus on the best quality without any compromise.Our expert digital printing designers will transform your ideas and Brand value on your product packaging.