Custom Sleeve Boxes
A box sleeve is a visually attractive packaging that can give a considerable increase in the sales you require. Sleeve boxes are a shrewd and appropriate way of enhancing the visibility of the enclosed product. Depending upon the product type, sleeve boxes may comprise product logos and window panes for an attractive view of the item. Tuck top boxes are mostly used for convenient handling. Sleeve custom boxes packaging solutions are used by different industries such as electronics, toy sets, and CDs/DVDs to promote their products.
Advertise your brand products
Custom printed sleeves boxes offered by The custom packaging boxes allows you to advertise your products in an effective manner. Whether the product includes packaging of a candy, any electronic item or a CD/DVD, an outstanding design can leave a lasting impression on the customers' minds. You can customize sleeve boxes by having a window cut option, we can let the customers perceive the product exactly as they will receive after purchase, thus allowing them to make the most informed decisions.
Wholesale sleeve Boxes
Looking for sleeve boxes wholesale to give an ideal finishing touch to your products? Look no further because The Custom Packaging Boxes offers attention-grabbing designs for your box sleeves. You can have the custom sleeve packaging boxes printed in different shapes, colors, and sizes. Get your boxes designed with embossing, aqueous coating, glossy or matte finishing to give a unique effect to your products and brand. Design your boxes with luring colors and vibrant logos to draw an immediate attention of the customers towards the product.
Unique Sleeve Packaging Boxes
Many sleeve boxes suppliers supply uniquely designed custom sleeve boxes, as they are a great way of promoting your products at the point of sale displays. The custom packaging boxes provides variety, if you want to give gift we also provide gift sleeve boxes as these boxes are cost effective and efficient means of enhancing the brand or product image. But designing a custom sleeve packaging box requires professional expertise. We use modern printing techniques and technologies to ensure that best printing products be delivered to our customers.
Customer Satisfaction
We believe in customer satisfaction and timely shipment. Our billing and shipping procedures are simple enough to be followed. We offer a 24/7 LIVE CHAT facility so that our highly talented Call Sales Representatives can entertain your queries and concerns regarding custom sleeve packaging boxes' printing.
Experience marvelous printing with TheCustomPackagingBoxes.com!
Specifications
Custom Sizes:  Available in all custom sizes and shapes
Stocks: 14pt, 16pt, 18pt & 24pt, White SBS, C1S, C2S
Finishing options: Glossy, Matte, Aqueous Coating, Spot UV Coating
Add on choices: Die cut window, gold foiling/silver foiling, raised ink, embossing
Shipment: Assembled and shipped flat
Structure: Easy to assemble boxes
100% Price and Quality Guaranteed. 
Details for Free Custom Quote
Create fully customized cardboard packaging boxes
We offer 100+ customization options to give you the best packaging style to promote your Brand with creative designs, and give an everlasting impression to your clients.
Paperboard Packaging Boxes
Paperboard or folding cartons are the best material for most product packaging in industry
Corrugated Packaging Boxes
The Custom Corrugated boxes are the most robust and flexible for shipping products
Cardboard Packaging Boxes
Cardboard boxes come in useful in numerous ways and perfect for transporting fragile items.
Kraft Packaging Boxes
Kraft is the most Eco-Friendly product that is 100% recyclable with fully customized options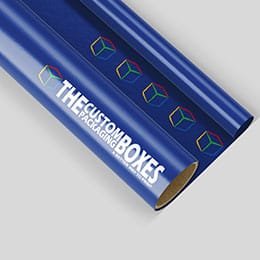 Glossy
Glossy finishing is the final step in printing adding Shine, resistance and longer life time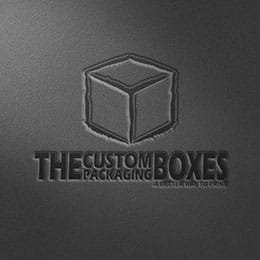 Matte
Matte is a thin layer of ink coating which gives a very smooth and professional look to your product
Aqueous Coating
Aqueous coating is a water based coating that protects and gives a shine to the packaging
Spot UV Coating
Spot UV is a liquid coating that gives extra high gloss shine to your specific printed area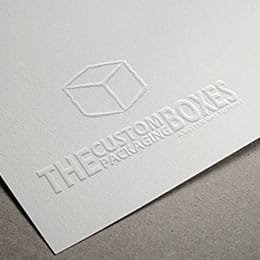 Embossing
Embossing gives your image or logo an extra rise making your Brand more prominent
Gold Foiling
Gold foiling is a special layer of foil on top of your packaging that gives a luxury look to your product
Raised Ink
Raised ink is a very creative technique that gives a raised feeling with a shiny finishing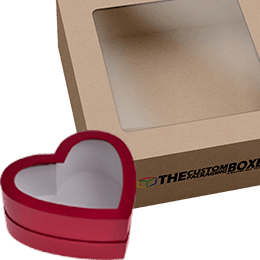 Die Cut Window
Die cut window designs give a whole new perspective to your packaging with exciting styles
Get Custom Quote Say Hello!
The Custom Packaging Boxes, have all the focus on the best quality without any compromise.Our expert digital printing designers will transform your ideas and Brand value on your product packaging.