Hanging Tags
The custom packaging boxes provides you quality hang tags and alluring printing side by side. Variety of customized tags can be used in different styles and different colors. To make the perfect outlook for your car tags and for your clothings and other products are available to make your information completely displayed. We laminate them with gloss look to protect your product.
What makes your clothing and your products reliable and help reach the maximum audience? Your name and your marketing techniques help achieve that goal. So, if your name is printed in your desire design and attractive colors, you are capable of reaching to the masses. You can have the best variety of hang tag printing with the different colors and different sizes. These hang tags can be attached with the strings or can be used for the clothing purposes as well.
What material used for manufacturing Hang tags custom?
Well, you need to have the best insight of printing in order to get the best hang tags. For different products and purposes, different material and strings are used. Also, the sizes varied accordingly. The best material to manufacture these tags is cardboard material that can be printed with different colors and are durable when laminated with the gloss finishing. Quality inks are used for hang tag printing and that helps making the best output for your products. The custom packaging boxes provide you with the best hang tag printing that are available in different colors. Also, to make sure you get perfection, quality cardboard is used.
Hang tags for Clothing
For clothing, custom hang tags can be customized with not only your logo but also with the prices. Another option is to get the labels and barcodes printed on the tags so that it will be best for clothing and if you need to pull of the tag it will be more convenient as well. For clothing, instead of hang tags with strings, nylon fabric is used. You can also get these tags printed with the Logo and the composition that is used in the manufacturing of it. We are right here to entertain your equerries related to custom wine boxes Get your custom quote right away from us.
Fastest Turnaround
The custom packaging boxes provides you with the best turnaround time. You can get the best printed hang tags in bulk at your door step within 10-12 days. No extra charges are applied for the die cut and plate setting. Moreover, free shipment is done all over the US. For the best designing and best graphics, our team is here to help you and to support you freely.
Why Us?
Free Die plate Design
Short Delivery times
Free shipping around the world
Multi-colour process printing
All Sheet Sizes Available
100% recyclable
No limitations for graphics
US FDA, ISEGA, and HALAL certified
Customer Satisfaction
We believe in customer satisfaction and timely shipment. Our billing and shipping procedures are simple enough to be followed. We offer a 24/7 LIVE CHAT facility so that our highly talented Call Sales Representatives can entertain your queries and concerns regarding custom sleeve packaging boxes' printing.
Experience marvelous printing with TheCustomPackagingBoxes.com!
Specifications
Sizes: Available in all custom sizes
Stocks: 14pt, 16pt, 18pt & 24pt White SBS C1S C2S
Finishing options: Glossy, Matte, Aqueous Coating, Spot UV Coating
Add-on choices: Die cut window, gold foiling/silver foiling, raised ink, embossing
Packaging: Assembled and shipped flat
Structure: Easy to assemble boxes
Details for Free Custom Quote
Create fully customized cardboard packaging boxes
We offer 100+ customization options to give you the best packaging style to promote your Brand with creative designs, and give an everlasting impression to your clients.
Paperboard Packaging Boxes
Paperboard or folding cartons are the best material for most product packaging in industry
Corrugated Packaging Boxes
The Custom Corrugated boxes are the most robust and flexible for shipping products
Cardboard Packaging Boxes
Cardboard boxes come in useful in numerous ways and perfect for transporting fragile items.
Kraft Packaging Boxes
Kraft is the most Eco-Friendly product that is 100% recyclable with fully customized options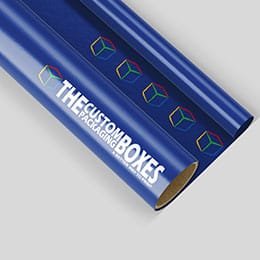 Glossy
Glossy finishing is the final step in printing adding Shine, resistance and longer life time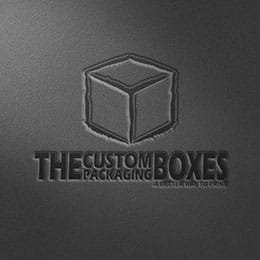 Matte
Matte is a thin layer of ink coating which gives a very smooth and professional look to your product
Aqueous Coating
Aqueous coating is a water based coating that protects and gives a shine to the packaging
Spot UV Coating
Spot UV is a liquid coating that gives extra high gloss shine to your specific printed area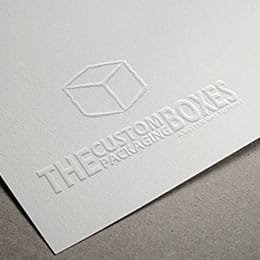 Embossing
Embossing gives your image or logo an extra rise making your Brand more prominent
Gold Foiling
Gold foiling is a special layer of foil on top of your packaging that gives a luxury look to your product
Raised Ink
Raised ink is a very creative technique that gives a raised feeling with a shiny finishing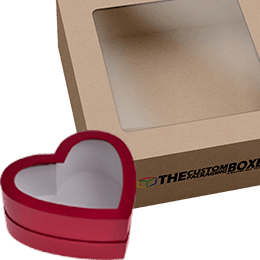 Die Cut Window
Die cut window designs give a whole new perspective to your packaging with exciting styles
Get Custom Quote Say Hello!
The Custom Packaging Boxes, have all the focus on the best quality without any compromise.Our expert digital printing designers will transform your ideas and Brand value on your product packaging.