I have worn these shoes only once and they are shabby out.
That's because you haven't put them in the box.
Its damaged too.
Well, maybe many of your shoes have to go through the same thing or you might have seen that your new shoes get dusty because of the dust that comes from the spaces between the shoes. Well, with the best shoe boxes, you do not have to be cautious about your shoe quality. All you really need is little care while putting them inside the box. Enough talk of the shoes I have explored multiple ideas of using the shoe boxes in different ways at home. Moreover, there are so many different things that you can do or innovate your office cabin with.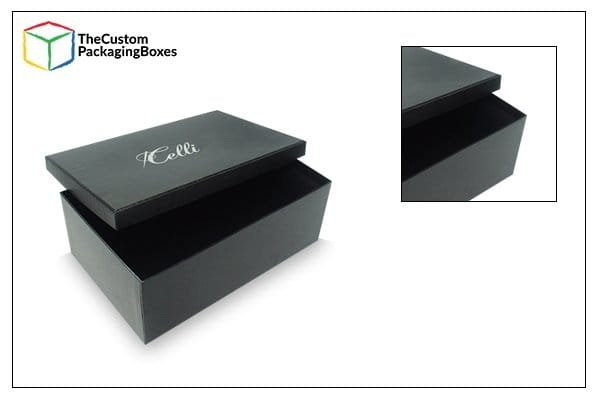 I will discuss all of those ideas with you in this blog. All you have to do is to stick with me till the very last so that you would share your ideas as well. Let us know which one was your favorite and what else have you already tried.
Custom made shoe boxes:
Before getting into the details of custom shoe boxes, make sure the boxes you are using to make your shoe quality is as secure as you want to be. And for that purpose, you need to get some of the pro ideas while looking for the best custom-made shoe boxes. Here are some for your convenience, that you have to look for when searching for the best custom shoe boxes.
Look for the quality shoe boxes, whose cardboard are sturdy and gives proper grip.
Make sure the tabs of shoe boxes are cut properly with neat edges and interlock into one another perfectly.
Most importantly it is up to you to ensure the size. Shoe boxes need to be of the exact size as that of the shoe. Otherwise, it will make your shoe collide with the cardboard and does not give proper grip.
After determining the quality, next thing comes that is printing.
Make sure your printing does not cast off easily.
After getting all these qualities in cardboard shoe boxes, comes the next step. That is the utilization of these custom cardboard boxes. Looking at the confirm fact, these customized shoe boxes are either square in shape or in rectangular in shape. And since now you know that you know what to do with them. Here are some of the best ways to make your cardboard shoe boxes useful.
Importance from the business perspective:
First and foremost, important is your business terms. I will let you know the uses of these custom printed shoe boxes later in this blog. But let's just start off with the business point of view. That actually suggests that if you are the wholesale dealer of customizing shoe boxes or if you are into the business of shoe selling what makes your shoe selling ratio elevates. Here are some of the ways that will help you in your business.
Advertise through custom boxes with logo.
Custom boxes with logo design are the best way to advertise and to market your shoes. You might have seen that most of the brands got acknowledgment from the logos they got. Since these boxes not only protect your shoes but also make sure that your company name is well recognized. You can get you logo labels printed along with some sort of written instructions.
Make the custom cardboard boxes able to be shipped:
When it comes to sturdiness and quality, you have to be really vigilant as you have to look at two major steps for your custom shoe boxes. Firstly, your shoe boxes must be of good quality that will help in making your shoe boxes must be of good quality that will help in protecting your shoe and should be capable of bearing the weight of your shoes. As some shoes have heavy sole and some have light. Depending on the shape and type or your shoe you have to select the packaging. Secondly, you have to make sure that these custom cardboard boxes are capable of being shipped.
When it comes to shipment most of the things are assembled and put in piles. So, if your customized shoe boxes are manufactured with good quality you don't have to take tension for the transportation of your custom boxes. You can rely on these boxes as they have properly interlocked tabs.
Make them perfect with printing.
As discussed above that custom boxes with logo are really helpful in the marketing of your product, here are some of the things that you have to keep in mind as well once it is properly printed. These include perfect printing and then protection of printing through lamination. You have to make sure the printing does not cast off and get the impression on your shoes. You have to laminate them in some kind of gloss or matte material.
Cardboard shoe boxes for your home:
As per promised throughout the blog, here are some kind of innovative ideas that I have tried at my home and they have turned out to be really really exciting. All you need is proper sturdy cardboard for carrying out all these fun activities that will turn out to be really resourceful for you.
Use comforter and pillow in it:
Do you have pets at home? And you feel like you should give them a comfortable bed of their own. Well, This one is for you. All you really have to do is to make the custom shoe boxes that is no longer of your shoes and then make it useful by spreading the comforter all over the box and then add a little pillow. You can fix some of the toys that your pet will love to play with. This is specifically for people who love to have cats and dogs. Well, this is the best way to make your pet feel home in winters.
Make your diaries and planners go one way:
You must be tired of putting your stationery and other diaries at one place or another. Here is a small solution for you. All you really need is a proper shoe box who you can paint or cover with some kind of sheet. After covering it properly, make the labels tag of the things you are going to put. If you are going to put stationery items or you are going to store your old or new files, you can label the box accordingly.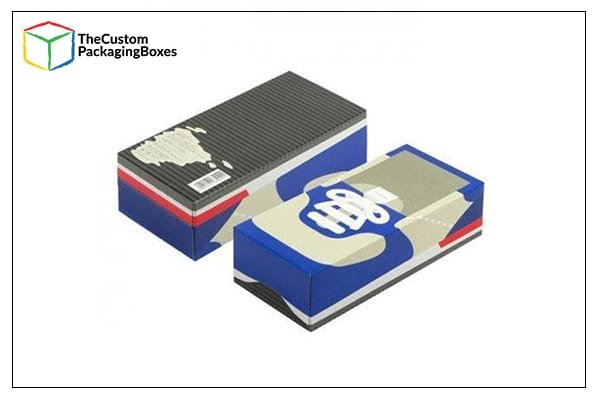 This is the best thing to do and the reason is you not only enjoy making them rather you could organize your things in a very small space. This way you can store different items in one place. It does not have to be some files or books, you can use them wide open with the insertion of jars. You can add different things in the jars and then add separators in the box and put jars in each separated space.
Gift them differently:
I have told you earlier that you can add different things in these boxes, so you can simply make it a perfect gift as well. Most of us decide to give more than one gift. So, hello guys this idea is perfect for you guys. All you really need is shoe box properly covered from all sides and then you will see that you can get a lot of thing in that single custom cardboard boxes.