Do you know the way to confuse the customers?
You must be having misunderstanding but there are several good ways to do that. Firstly, have an appealing and attractive product assortment. Secondly, custom packaging boxes for their presentation. When both of these things will be available at your store the customer will get confused in choosing one item. Instead, he or she will buy more than once. Today's blog will discuss the most attractive product's packaging. The product is shoes which completes a person's personality whether it is a man, woman or a kid. However, a pair of shoes is complete when they get the right custom shoe box for it. Therefore, for various type of shoes, a wide range of customized shoe boxes are manufactured every single day. If you are interested to know about a wide variety of wholesale shoe boxes then read the blog carefully till the end.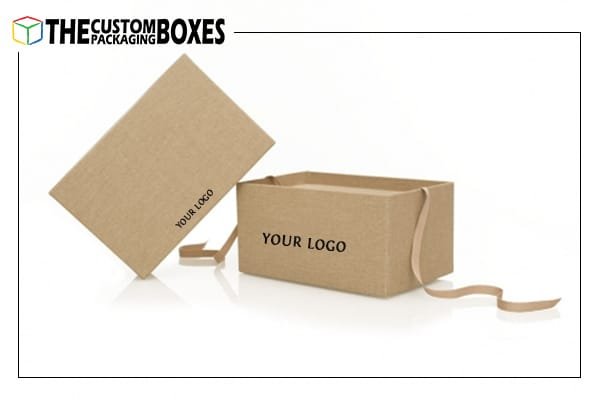 Cage Customized Shoe Boxes
This is a very interesting and innovative type of custom shoe boxes. It is named cage after looking at its shape. If you focus on its shape, it is net of flexible wires making a net cage for the shoes to pack inside them. However, all around this cage custom shoe box cardboard paper wrapping provide protection from dust, dirt or any other atmospheric harm. In addition to this, to carry conveniently there are two chain handles which are coming out of the cardboard covering through holes. The presence of this type of customized shoe boxes that are manufactured by the combination of different materials will definitely be loved by the customers. For sneaker, sandals and sports shoes they are the most appealing type of custom packaging boxes.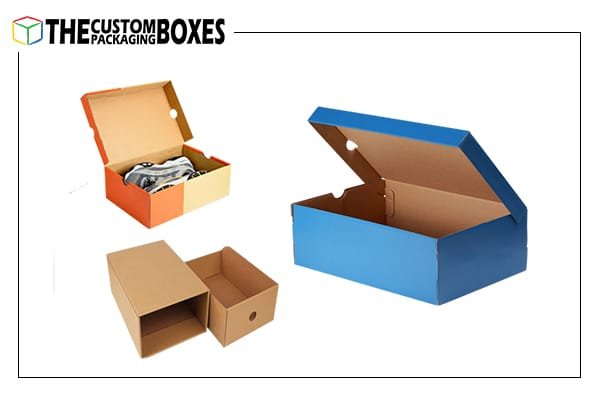 Viupax Custom Shoe Boxes
Since innovation and creativity is the most important ingredient in custom packaging boxes so there is another appealing variety. It takes two years to create this innovative viupax design of cardboard shoe boxes wholesale.  As per its shape, it looks like an acute triangle. On the other hand, in its production, 25 to 57 % less cardboard sheet are used. In addition to this, these wholesale cardboard boxes consume 20 to 50 % less space and quite easily stacked in less space. This makes shipping of the shoes easier from the wholesale to retail. As per end user, it can be utilized in many different ways. Furthermore, it is cost effective as it consumes less amount of manufacturing material.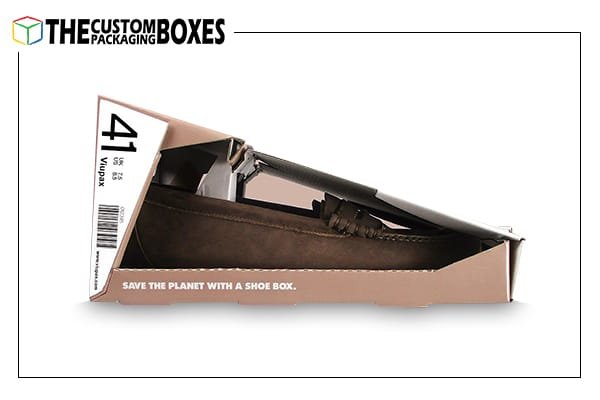 Two panel Side Opening Shoe Box
As per our company's claim here is another type of extremely eye-catching customized shoe boxes.  When closed they appear to be stand up custom packaging boxes with a handle on its top. But surprise, surprise the box open. It is the two panel horizontal opening at the angle of 60 or 70 degree that makes them interesting and attractive for the customers. Moreover, it is the handle of this custom shoe box that releases the sides and holds them to lock the box. Availability of these cardboard shoe boxes wholesale at your shoes outlet will create a royal image in the mind of the customers. Therefore, to maintain and improve your customer ship, use this assortment of custom shoe boxes and see the magical increment in the sales.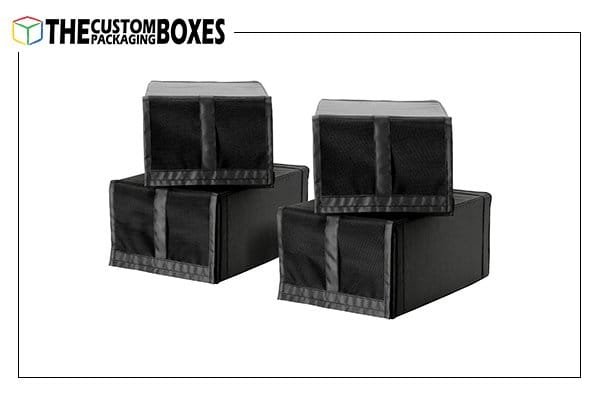 Sliding Drawer Wholesale Shoe Boxes
This category of custom shoe boxes is common but is efficient in providing reliable services for packaging.  This cardboard made customized shoe boxes fall under the category of two-piece packaging boxes. But the benefit of having them instead of tuck top is that it pieces remain with each other. The shop owner, as well as the customer, does not require separating them to take out their shoes. Just slide the drawer part smoothly and have your shoes out of them. As they are cardboard shoe boxes wholesale that is why they are cost effective. In addition to this, they are recyclable as well.
Custom Kids Shoe Boxes
There is another assortment of customized shoe boxes that will definitely blow the minds of wholesaler and the retailers. It is for cute little adorable angels. Together with teenagers and adults, cute babies also have the right to have custom shoe boxes. Moreover, there assortment is customized in various ways to allure the kids as well as their parents. For them, there is a wide range of clear plastic custom packaging boxes which help you in flaunting the appealing and alluring assortment.
Moreover, cardboard shoe boxes wholesale is also available with different customization. The best thing is that you can customize these custom shoe boxes according to the design of the shoes. It will also help you in remembering the shoes inside them as well as this idea will mesmerize the customers. Additionally, they will become the best option for the gift on the baby's birthday and baby showers.
Custom Clear Plastic Shoe Box Rack
This is an interesting type of customized shoe boxes. As the purchasing of these custom shoe boxes will be beneficial for both retailers and end users. These plastic clear custom packaging boxes provide convenience in displaying the shoe assortment to the customers in the outlet. On the other hand, their availability at homes will bring ease in finding a relevant pair of shoes with your dress. Moreover, they protect the shoes from dust, dirt and other damages. As these wholesale shoes boxes have a drawer-style opening so it is easy to stack them upon each other. In this way, they will turn into shoe racks that have visibility from all four sides.
Do you want to know more about the stock of custom shoe boxes then visit the home page of The Custom Packaging Boxes.  We have a huge range of custom packaging boxes for our honorable customers.