What is the first thing you get hold of when you go out to watch a movie? It is popcorns. One can't just imagine walking past those buttery smelly snacks while walking into the movie theater. Somehow our years of evolution has brought us all down to the stage where it is simply impossible for us to watch movies or indulge in any sort of entertainment without having the snacks like popcorn around us. It is a globally accepted snack which is famous amongst all age groups and for the right reasons too. Not only is it delicious but utterly healthy for you too. So, you can now indulge in the 5 o' clock mid-day snack without getting smitten over by guilt. This means that whatever your health preferences maybe, this is one snack which is loved by everyone.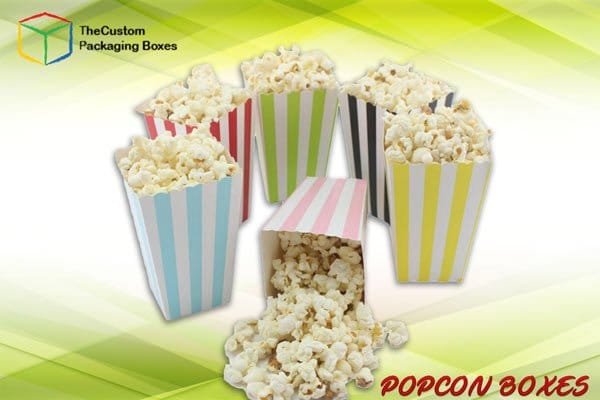 But what makes these popcorns so much fun? Of course, you can have it straight out of the bowl but that wouldn't give you the right kind of feels. What you need is a good popcorn boxes, preferably customized popcorn boxes, do get the job done for you. It is for the growing popularity that the personalized popcorn boxes  are becoming a huge business in itself. The boxes can not only be made to custom sizes but are also designed and printed using the finest of technologies to ensure that the final look is as commendable and alluring as possible.
Kick up the Emoji game
Well, while everyone is shouting out with the same designs, why don't you take a step sideways and come up with something the current generation would relate to as well? We all are constantly making use of emojis and various figures of emotions in our speech over the social media and other digital networks. It would be fun to have something like this printed on the popcorn boxes so that people will have something to take home with them once they are done eating. Also, people would be in a better position to choose the emojis based on their current mood. Hence, giving the snack boxes a personalized feel. If you think, it is too much of a hassle, you can also get the same emoji printed on all the boxes that you order on wholesale but then that just won't be as much fun.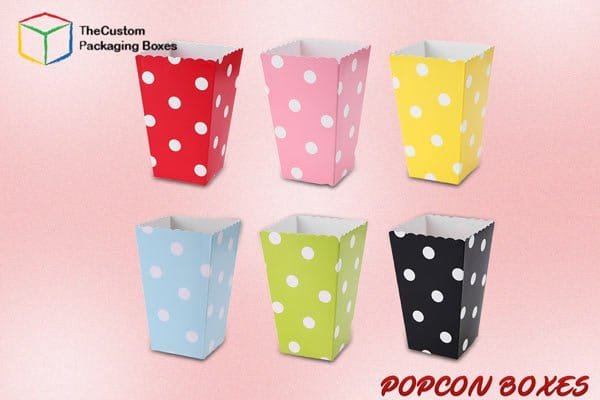 Baby showers and other events
You will happen to find popcorns as one of the most popular snacks in a party where the kids are. Be it a bridal shower, a wedding rehearsal or a themed birthday celebration the popcorns are not only cool to have on the menu but are also convenient. They create less mess and are easier to clean up after too. Having the personalized popcorn boxes that would befit the occasion and its theme too. I have, many times, come across people who have a huge bowl or a basket filled up with popcorns at such events only to have people can fill up their popcorn boxes the way they desire. This takes the personalized popcorn boxes to another level and if used properly can minimize food wastage to a huge extent. There can be customized popcorn boxes around the main table in many sizes so that the kids are given serving sizes they can eat easily. For the adults, it allows them to try on all the different flavors they have available there without stuffing their stomachs or wasting the leftovers. If you want, you can also buy wholesale popcorn boxes in sizes you want and get them printed with any design you like. You can find many designs which are a part of the database or have the printing company take care of the design you would want to be made and printed on order.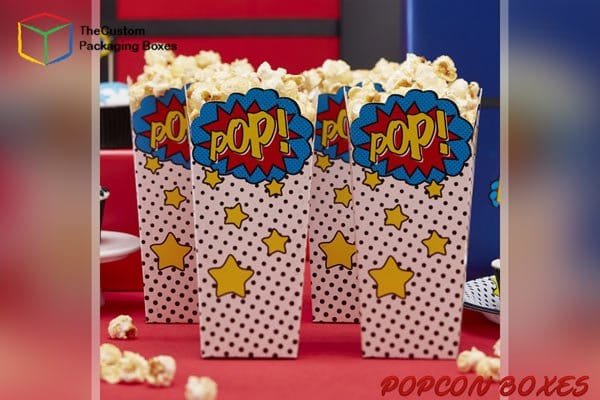 Simple but that can be fun too
What is the best way to make use of your creativity? When hosting a themed event, it is always helpful to have all the things at the event follow the same design and color scheme. So, one good way of making that happen is to order the plain popcorn boxes making use of the discount wholesale popcorn boxes deal to ensure that this idea doesn't cost you much too. What is another better idea is to have some assortments and accessories there on the table so that it can be a fun little activity for the kids? Have them design the boxes themselves so that they can eat in it later. It can also be their take home gift, something they can bring home and boast about to their parents. Kids love doing things that allow them to be creative and have some fun time with the other kids their age. The adults can supervise and get to the other parents in the process too. If this can't make your party more fun, then we don't know what else can.
Popcorns should not only be there in various flavors and tastes but also in fun funky packaging too. Be it at the movies or homes, people love to have snacks in boxes they can feel personal association to. All the ideas mentioned above are economical and make use of nothing more than your creativity and a good printing and packaging company. We take pride in being one of the best in packaging in town. Not only can you choose from our in-house designs but our team would also be happy to cater to your personal needs and requests as well. With our years of experience, we will also be happy to help you with better creative ideas that would make your event and snacks a lot more fun.